logo exploration.
FKA Lighting is a Rochester, NY-based lighting agency representing some of the finest manufacturers of commercial, industrial and residential lighting fixtures, controls, and associated products. We wanted to represent the brand identity in an original yet modern way. It is crucial when designing a logo with illustrative attributes that it is executed correctly. It can be easy to stray the wrong way ending up making the logo look too animated or too playful. However, the vision FKA represents is a fun and awesome company that presents quality work. We explored tons of options and here are some of the logo options we came up with, including the final lockup.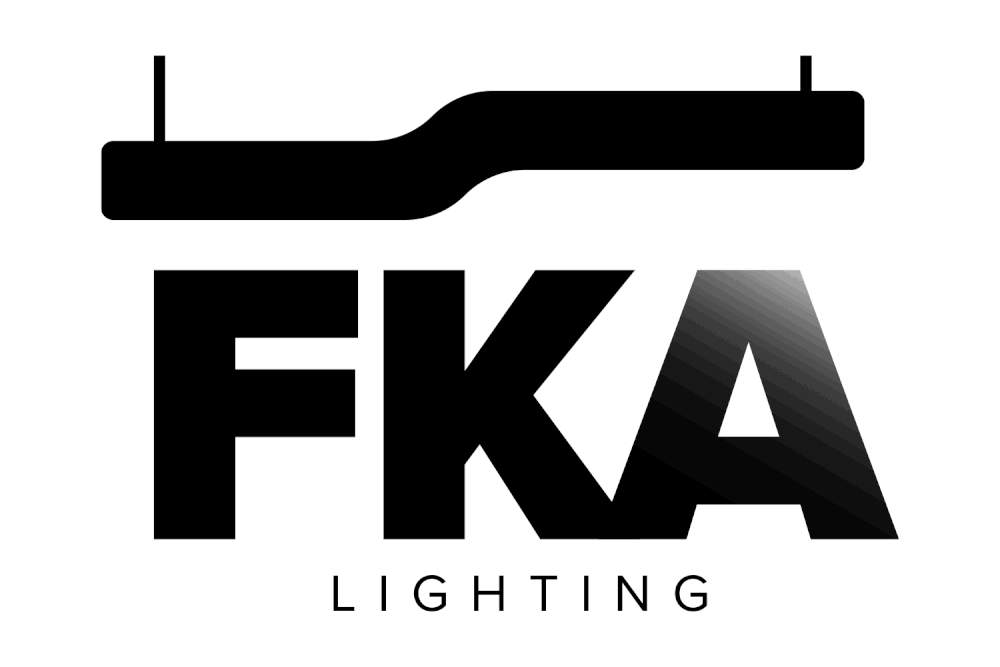 logo design.
After pulling the logo direction from the client along with researching and going into discovery, we landed on this logo concept. With a subtle yet solid representation of a can light, we executed the client's needs by delivering a unique, modern, and solid logo design. As always, you see the logo living in black and white as this is always how our process at ninety two goes—we start with black and white and move to color after the initial concept is solidified. This not only takes stress off of the client for having too many decisions at once, but it also helps to see the logo design bare and for exactly what it is.
logo completion.
The client wanted to work in a gradient to represent the lighting. We also implemented the RGB color scale as the main product they work with uses RGB. There is a lot that goes into branding a company, a lot of thought is put into what to include and what not to include. At the end of the process, the final product is a perfect formula of client needs, wants, and our talented designer's direction.
use cases.
When building logo designs it is important to see it working in the real world. As these are simply design mockups, we like to provide our clients with tangible items to see their logo working on certain products pertaining to their company. As we offer these services, it can end up being a great way to bundle up a project and use us as a one-stop shop rather than the hassle of going to multiple different places.