logo design & branding.
Broccolo celebrates its 30-year anniversary this year. With a big accomplishment comes a necessary logo design and brand update! Broccolo is a staple in the Rochester, NY area. When you consistently serve the lawn and landscape market for 30 years with nothing but upstanding quality and care, you build a solid representation. With this logo design and brand design update, we wanted to match that energy by giving the brand a proper facelift. With this branding, update came a naming update—from Broccolo Tree and Lawn Care to Broccolo. With this 30-year mark, Broccolo has pivoted to focus on the lawn and landscape portion of the brand, as well as its garden center.
original logo.
original logo.
updated logo.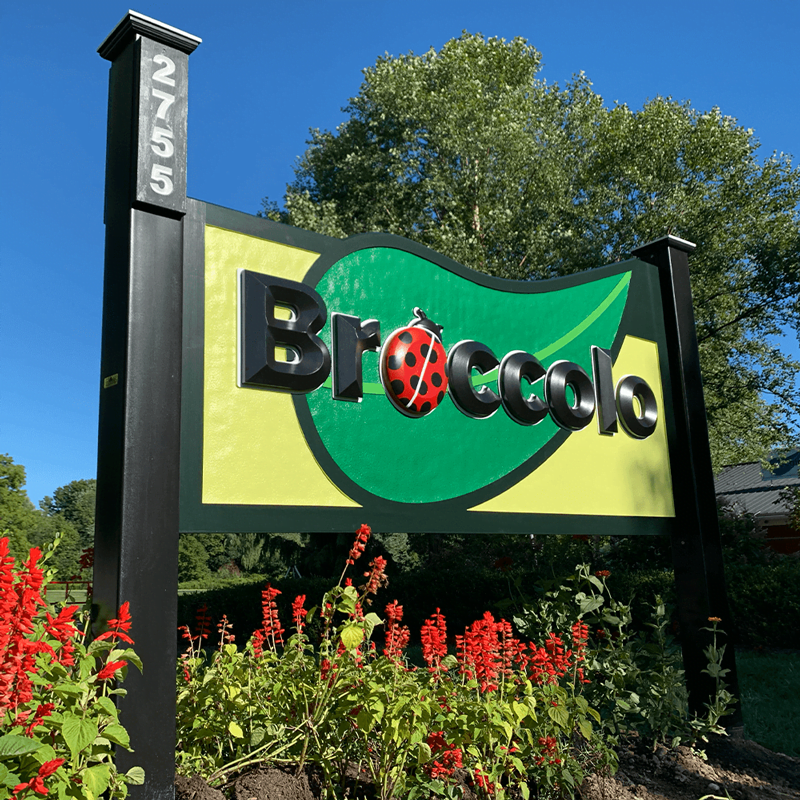 logo use on web.
Here you are able to see the logo living in the web space and how well it reads. This is a simple and clean update which may seem simple but is actually the hardest thing to achieve when designing. We work very hard to simplify everything we do in design. Logo and branding design can be extremely beneficial to your brand when it is executed correctly. As shown in this website layout it reads well in a small space. If it reads well in a small space, it should then read well in large scale. These are some of the key points we make sure to hit when designing a logo. It may not be important initially, but down the road, as the business expands the more the logo design will need to flex to work in multiple spaces.