In the bustling landscape of Upstate New York, where businesses are as diverse as the seasons, one key factor remains constant: the power of effective branding and logo design. These elements have the potential to captivate audiences, forge lasting impressions, and set the stage for success. In this article, we embark on a journey through the world of branding and logo design strategies, exploring real success stories and gaining insights from industry experts.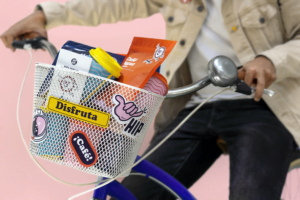 The Art of Crafting Memorable Brands
Brands are more than just names and logos; they're the embodiment of a company's values, mission, and personality. Crafting a brand that resonates with the people of Upstate New York requires a deep understanding of the local culture and an ability to connect on a personal level.
Take, for example, the story of "Hudson Valley Harvest," a local farm-to-table initiative that transformed into a regional sensation. By embracing a brand identity that celebrated the bounties of the Hudson Valley, they tapped into the pride Upstate New Yorkers feel for their communities. This authenticity allowed them to cultivate a loyal customer base that shares their values.
The Psychology of Logo Design
A logo speaks volumes in a single glance. It's a visual representation of your brand's essence. But designing a logo isn't just about aesthetics; it's about psychology, symbolism, and leaving a lasting impression.
Consider the success of "Adirondack Adventures," an outdoor adventure company that etched its identity in the hearts of locals and tourists alike. Their logo, a majestic mountain peak merging with a serene lake, evokes the spirit of exploration and tranquility unique to the Adirondack region. This design resonates with those seeking an escape into nature's embrace.
Expert Insights from Upstate's Finest
To gain a deeper understanding of the intricacies of branding and logo design in Upstate New York, we turned to Gino Broccolo, the visionary CEO of "ninety two," a prominent branding agency in Rochester, New York. Gino's agency has left an indelible mark on the Upstate landscape, helping businesses carve their niches with distinctive branding.
According to Gino, "In Upstate New York, authenticity is paramount. Our communities value businesses that embrace their roots and contribute positively. Crafting a brand that embodies these principles is what sets the stage for success."
Unveiling Winning Strategies
As you delve into the world of branding and logo design strategies, keep in mind that winning over Upstate New York requires a mix of creativity, local insight, and an unwavering commitment to authenticity. Here are a few key takeaways:
Embrace Local Flavor: Infuse your brand with elements that resonate with Upstate's unique identity.
Tell Compelling Stories: Craft narratives that reflect the journeys and aspirations of your brand.
Simplicity Speaks Volumes: A well-designed logo doesn't need to be overly complex; it needs to be memorable.
Connect with the Community: Engage with local events, causes, and conversations to become an integral part of the community fabric.

Branding and logo design are not just artistic endeavors; they're strategic decisions that can make or break a business in Upstate New York. By understanding the local pulse, weaving compelling stories, and capturing the essence of the region in your branding, you'll have the keys to unlock success in this vibrant landscape.
So, whether you're a budding entrepreneur or an established business, remember that Upstate New York rewards those who dare to be authentic, who embrace their roots, and who create brands that resonate on a deeply personal level.
If you're ready to elevate your brand to new heights, remember the lessons learned from Upstate's own success stories, and take the plunge into a world where branding isn't just about recognition—it's about creating a lasting legacy.